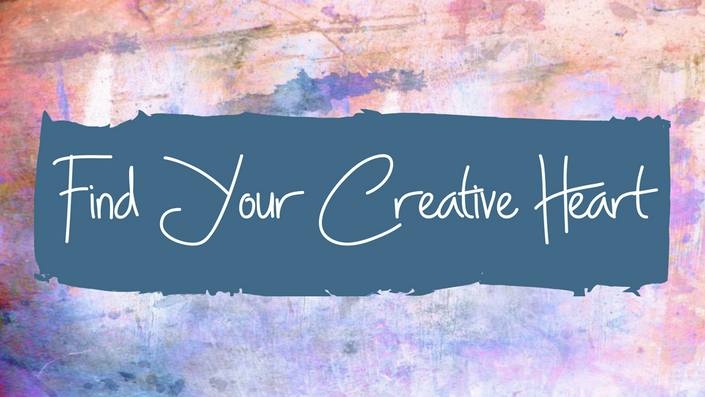 FIND YOUR CREATIVE HEART
How to reconnect with your creativity, grow your creative practice and live a more creative life in just 20 minutes a day
Enroll in Course
No matter what your age or your life path, whether making art is your career or your hobby or your dream, it is not too late or too egotistical or too selfish or too silly to work on your creativity.
Julia Cameron, author of 'The Artist's Way'
Are you longing to find a way to be more creative in your life?

Do you struggle to find time to put your creativity first?

Are you a creative person but just can't find your focus?

This course will show you how!
Course Curriculum
WELCOME: PREPARING THE GROUND
Available in days
days after you enroll
CONGRATULATIONS on completing Part 1!
Available in days
days after you enroll
There is a fountain of youth: it is your mind, your talents, the creativity you bring to your life and the lives of the people you love. When you learn to tap this source, you will have truly defeated age.
Sophia Loren
Your Instructor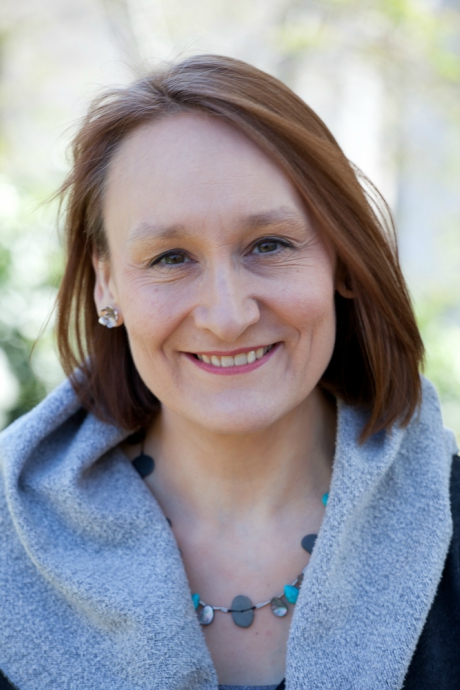 Emma is an actress and creative practitioner.

She has more than 30 years' experience of working in the arts and living the life creative.

Her long and varied acting career in theatre, TV and film includes playing Margaret Thatcher's mother in 'The Iron Lady' and a happy stint at London's Royal National Theatre.

She has extensive teaching experience, both as a drama practitioner and community arts manager, and has taught children and adults of all ages. Currently she leads regular drama workshops for children with Downs Syndrome.
In 2010 Emma founded the award-winning 'Wow Kent' magazine, an arts guide to her area of Kent, UK.

She considers herself an expert work-at-home creative, with an intimate knowledge of deadlines, meeting 65 of them over six years working on the magazine!
Perhaps her most creative job so far is as a mother to her beloved thirteen year old, a gifted red-headed child who is much cleverer than her mother.

And in 2015, having been alone for seven and a half years, in her fifties and defying all expectation, Emma fell in love with a playwright and married him.

Artist Credits:

Photograph of Emma: Rikard Osterlund

Meet the Tutor Video Music: Happy Clappy Ukulele by Shane Ivers: https://www.silvermansound.com

Frequently Asked Questions
What if I am unhappy with the course?
We would never want you to be unhappy! If you are unsatisfied with your purchase, contact us in the first 30 days and we will give you a full refund.
When does the course start and finish?
The course starts now and never ends! It is a completely self-paced online course - you decide when you start and when you finish. The shortest timeframe suggested by Emma is four weeks (one part per week).
How long do I have access to the course?
How does lifetime access sound? After enrolling, you have unlimited access to this course for as long as you like - across any and all devices you own.
What about updates to the course?
Yes, you get all updates automatically and absolutely free forever, too!
Do I need artistic skills for this course, like being able to draw?
No. There are creative exercises within the course that include drawing, but no skill is required: the exercises are purely for your creative development.
How do I ask the course tutor a question before purchasing the course?
You can email Emma anytime at emma[at]yourbestcreativeself.com and she will happily answer your questions.
No one starts a creative endeavor without a certain amount of fear; the key is to learn how to keep free-floating fears from paralyzing you before you've begun.

Twyla Tharp

Dear Creative Friend,
I'd like to tell you a story about how this new course was born.
Sometime last year, sitting in a cafe in North London with my brother and my sister and my sister's best friend, I was struck all of a sudden by a physical bolt from the blue.
"Gosh I feel dizzy," I murmured.
No-one took much notice, it wasn't a big thing.
But when I tried to get up from the table half an hour later and walk from the cafe to the bus stop to get to the train home, I discovered that I couldn't walk in a straight line.
Literally.
It was funny at first. We were laughing, because I was lolling all over the place like a drunk, and I had to be held up by my sister and her best friend.
It quickly got worse.
They piled me onto a bus, and I held on for dear life until we reached the train station. By that time I felt so strange that I knew getting home wasn't going to be a simple matter of getting onto the train.
I reeled into the big pharmacy store in the station, made it to one of their pharmacy chairs and sat down.
It was a good half hour before I could stand up again.
I called my love.
"Just to say I'm not very well," I said. "In case something happens on the train..."
I spent the journey with my head in my hands, because seeing the countryside go by outside the window made the dizziness even worse.
At my home station I staggered off the train to make the long, three minute walk home, clinging onto walls and railings as I went.
A woman who had seen me struggling came over and asked if I was all right.
"No, I don't think so," I said. "I'm not drunk. But I can't walk in a straight line."
As the universe goes, she was an off-duty nurse.
"Come on," she said, "I'll help you home." Which she duly did, holding me close to her good warm self as we made our strange slow journey up the hill.
I know now that she thought I was having a stroke. But after all her tests proved inconclusive, she told me she was calling an ambulance and my husband, in that order.
So we went to hospital, and they did all the tests too, more tests than I care to remember.
And you know what?
Every single one of them came back normal.
No-one could tell me why I couldn't walk in a straight line.
Slowly slowly, over the next weeks and months, I returned to myself, and understood that something more had happened that day than a bit of anxiety (which was what they eventually put on my notes).
I realised that I was literally out of balance with everything I held dear, and because I wasn't listening my body chose to give me a push, and to keep pushing until I listened up.
Sometimes our better selves do that. Sometimes they tell us things that our busy, overwhelmed selves can't hear.
What I know now is that my better, no, my best creative self was calling, giving me a push to pay attention to all those things I once held so dear but which all the failures and stresses and griefs of recent years had all but taken from me.
And suddenly, because of that dizzying bolt from the blue, because of not being able to walk in a straight line anymore, I realised what I needed to do.
I needed to get my balance back.
I am a creative person. I live on the creative shore. I don't function well any other way.
When I said these things out loud again instead of apologising for them, life began to get a whole lot better.
And I started to take my creative ideas seriously, which is what happens when you stand up for your inner artist. That was when the idea for my new blog Your Best Creative Self came to me, to encourage others to embrace their creative journey just as I am finally embracing mine.
From the blog idea came the course idea, and in fact I became so taken with this course that I decided to give all my energies to that first.
And so here it is, bold as brass, waiting to be taken by others needing to get their creative equilibrium back too.
I wish your best creative self well, and dearly hope that you will be one of them.
Emma xx
29 April 2018
This course is dedicated to my beloved friend,

Opera and Theatre designer, Paul Brown
13 May 1960 - 13 November 2017